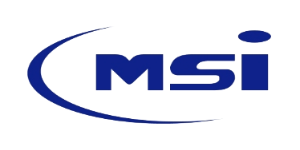 Enabling MSI to support end-users in the operation of their critical high-pressure pumps, used for well-service.
MSI Dixie (Alice, TX) is a manufacturer of high-pressure pumps, which are installed on pumping & cementation units and are used for well-service in the oil-field. With their triplex and quintuplex pumps, MSI sets the highest standards in well service pump quality, performance, and reliability. MSI is recognized as an industry leader.
The past years, MSI Dixie & IMBU have jointly worked on developing a 'smart pump', including seamless integration of sensors & electronics in order to do continuous, online pump performance & condition analytics.
The system (CycleX) enables MSI Dixie to stand shoulder-to-shoulder with their customers in order to optimize both pump performance and reliability, on a continuous basis.
IMBU has supported this project since its inception. This has entailed full & the seamless integration of all relevant hardware on the pumps & ensuring the super-fast installation of the whole kit.
A "digital twin" has been developed in order to run performance analytics, including continuous (pressure-waveform based) cavitation detection. Continuous statistical analysis of vibration time-waveforms is being used to predict early valve-failure of inlet- and discharge-valves.
Deep insights into operating pump condition are shared with the end-user, using an easy to interpret the 3D model of the pump.