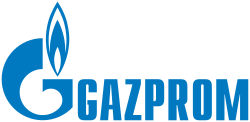 Ariel compressor condition & performance analysis, CAT3600 combustion analysis
Jointly with our partner in Russia, IMBU has supported Gazprom remote performance and condition analysis on an Ariel KBZ/6 6-cylinder compressor driven by a CAT G3600 gas-engine. On the compressor, pressure-sensors have been installed to generate PV diagrams for all compression-chambers. On the crossheads and cylinders, accelerometers have been installed.
Through the use of a BEI angle-encoder, all high-frequency measurements are done on a crank-angle referenced basis.
Through the accelerometers installed on the cylinder-heads of the G3600 gas-engine, IMBU performs combustion analysis including detection of misfire and detonation. These accelerometers are also used for measuring the timing of the inlet- and exhaust-valves to measure the wear of the valve-seats.